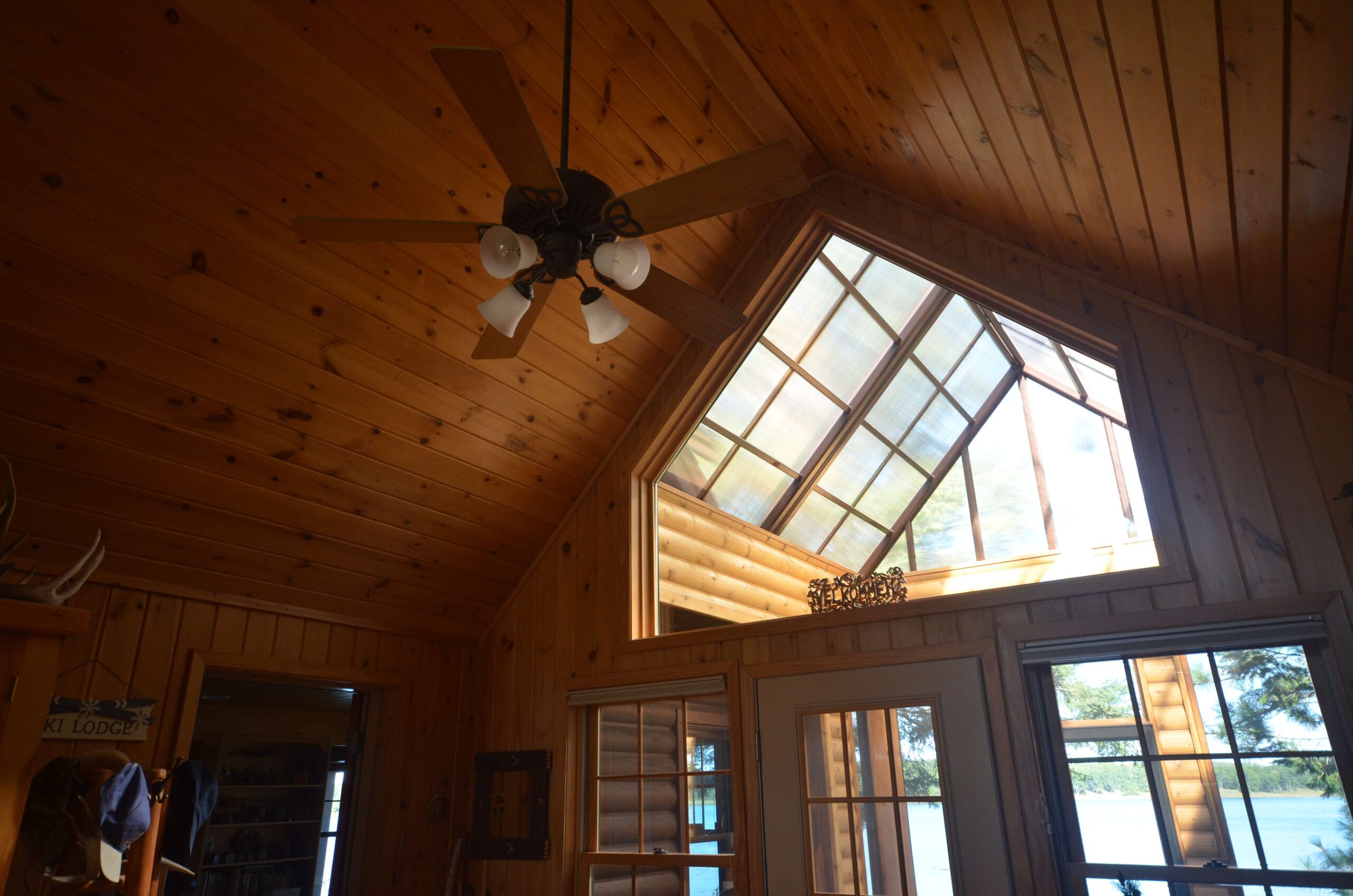 An open and sunny entryway. This Fixed Roof was designed to create a bright and sunny entryway, full of natural light. This hunting cabin is all about enjoying the beauty of the Wisconsin Northwoods. What better way to do that than with a Cabrio Roof System?
The Northern Wisconsin Hunting Retreat uses:
Result
A Wealth of Natural Light. The fixed polycarbonate roof allows in every drop of natural light and sunshine while also providing UV protection and a weather barrier from the outdoors.
Aesthetics and Functionality on a Budget. This design creates a beautiful space that's protected from the elements, at an affordable price. Our Fixed Roof product is an excellent value-priced option compared to our Retractable Roof Systems.