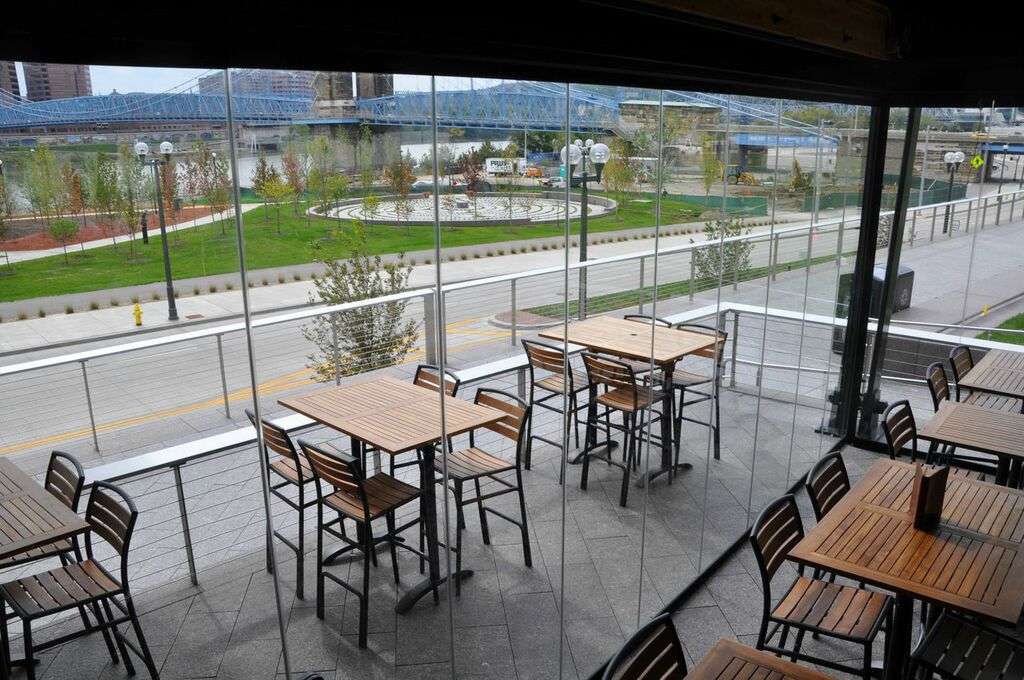 Visibility. Being history buffs, it was important to the partners of Moerlein Lager House to keep the John A. Roebling Suspension Bridge visible from their patio. Moerlein Lager House's patio featured Plexiglas panels screwed into place to allow a view of the bridge. The walls were inflexible and scratched easily, which didn't fit into Moerlein's upscale aesthetics or branding. And the Plexiglas walls didn't allow for air movement or people movement between indoors and outdoors.
So when the owners of Moerlein found Cabrio Structures, they were excited to upgrade their patio.
Moerlein Lager House installed:
Result
Transparency. Flexibility. Frameless wall system allows for "breeze gaps" control unruly winds, while still providing unrestricted view to the bridge and a view of the Ohio River.
Esthetics. The frameless wall system has artfully highlighted the influential history of the Moerlein Lager House and the John A. Roebling Suspension Bridge.
The Moerlein Lager House partners are so impressed with the frameless wall system they've added Cabrio Structures to two (and possibly three) upcoming projects.