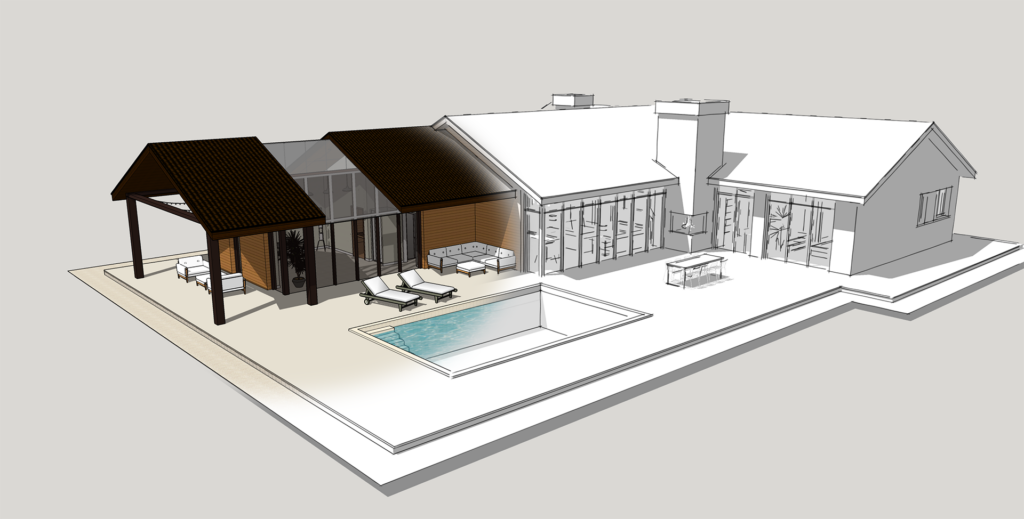 A whole new meaning to "Open Concept" floorplan. This Cabrio Structure was designed to integrate into the house structure of a new construction build. The glass section is fixed, creating a clean and comfortable living room inside. The traditionally built roof above it can "retract" off the building, allowing for sunshine and an open feel like nothing else. By having the traditional roof, the room can be well insulated for efficiency and coziness. Looking to enjoy the outdoors? Just slide the roof off and enjoy the beauty and elegance of a glass roof!
The Residential Concept: Skylight Retractable Roof uses:
Result
Unique Blend of Elegance, Openness, and Comfort. The glass ceiling creates an elegant and open space, while the traditional roof creates efficiency and coziness in the same space. This unique design is like nothing else. It creates a perfect solution for any situation.
Flexibility to Enjoy the Outdoors. These homeowners can enjoy all the beauty of the outdoors from the comfort of their living room. Additionally, the Veranda Frame design allows the roof section to slide off the end of the building, creating a covered porch area for even more outdoor living space.