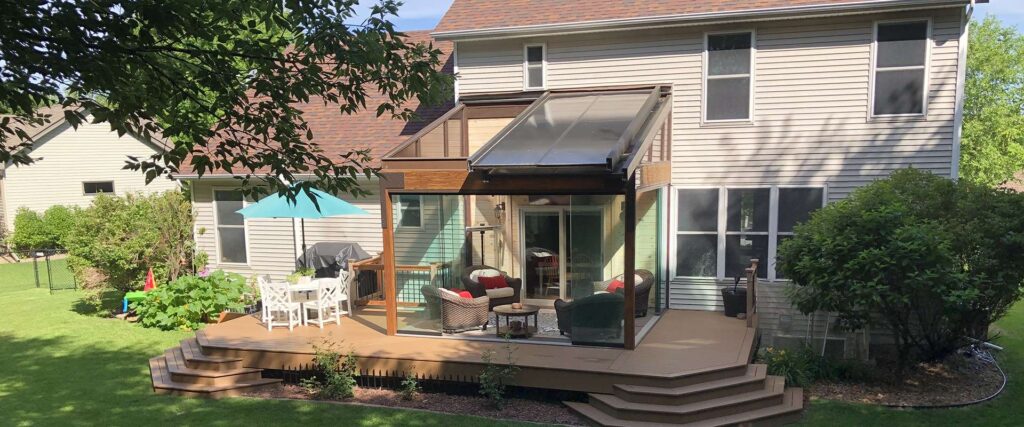 Solitude in the city. This Cabrio Structure is installed in the middle of a neighborhood, but it sure doesn't feel like it. These homeowners have a sloped backyard filled with trees. A beautiful and private space that feels far away from other houses. They were looking for a way to enjoy this gorgeous space without diminishing the feel of being in nature. A Cabrio Structure with a wood frame and frameless walls was the perfect fit. Their structure perfectly blends the beauty of the outdoors with the comfort of the indoors. They often enjoy their morning coffee from this space. When the weather is nice, they open then roof and walls to take in the fresh morning air. When the weather is less cooperative, they keep the roof and walls closed, snuggle under a blanket, and enjoy the stunning view in comfort.
The Bloomington Residence uses:
Result
Uninterrupted Views. The frameless sliding wall system allows for maximum viewing of their outdoor space. It creates the feeling of being outdoors.
Functional Outdoor Living. These homeowners can enjoy all the fun and beauty of outdoor living but don't lose their space when the weather turns. They close up the roof and walls and continue enjoying their outdoor living space.